Clinic parking – a question of organisation
A clinic complex is its own universe – with complex requirements with respect to parking management. Owing to the large numbers of visitors, patients, employees, suppliers and emergency vehicles, various special solutions are required, such as intelligent parking-guidance systems, entry and access systems and a large number of parking spaces.
In addition, clinic car parks must satisfy their users' high standards for quality and parking space availability. At these facilities, the design of an inviting car park is not the only important factor. The clinic setting also requires short distances and a focus on facilities designed to meet the users' individual needs, e.g. for people with restricted mobility. In order to address this complex mix of considerations, Contipark develops concepts that are perfectly tailored to the respective site with its individual requirements.
Site expertise at a glance
customised management concepts
market- and customer-oriented pricing and product design
intelligent parking-guidance system
special entry and access rights and systems for emergency vehicles
easy orientation for all user groups
barrier-free access
sensitive approach to dealing with the needs of the clinic and its patients
customer service centre offering 24/7 service
Our service extras
We know that, for clinics, the provision of problem-free parking is an essential service in the context of the logistics and mobility chain. This is why, for every property, we develop an individual management concept in close cooperation with all stakeholders. We always take a sensitive approach to dealing with the needs of the clinic and its patients.
We plan an adequate number of special parking spaces for users with special needs, like people with disabilities or parents with children. To a large extent we design our facilities to be fully accessible to our disabled guests. Our trained and service-oriented on-site personnel ensure that the various parking areas and parking-space groups are used in accordance with the respective rules. We use highly visible signage to help patients and visitors find their way through the often-extensive hospital complex. These signs not only ensure that drivers are easily able to find the appropriate parking area for their user group, but also help pedestrians follow the shortest possible path to their destination. This is how we, as a specialist for clinic parking, set standards in all areas with our full-service solutions.
On-street car park Hietzing Hospital, Vienna
In the Hietzing Hospital, which has about 1,100 beds, more than 3,040 employees care for more than 54,000 inpatients and about 570,000 outpatients.
Number of parking spaces: 1,400
in our portfolio since: March 2013
special features: cash dispenser, height controls for barrier-free entry of rescue vehicles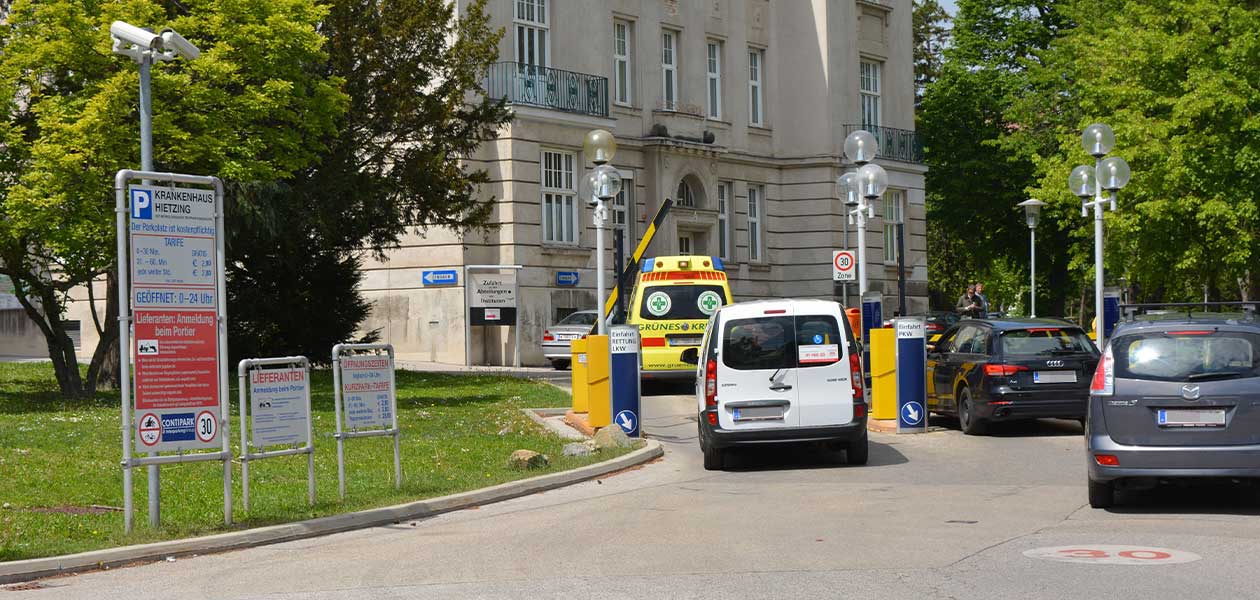 On-street and underground car park Traumazentrum Meidling, Vienna
Rehabilitation Center Meidling, Vienna
The Meidling trauma centre is one of the largest accident hospitals in Europe. Around 8,000 inpatients and 65,000 outpatients are treated here every year.
number of parking spaces: 359
in our portfolio since: January 2008
special features: P Card Service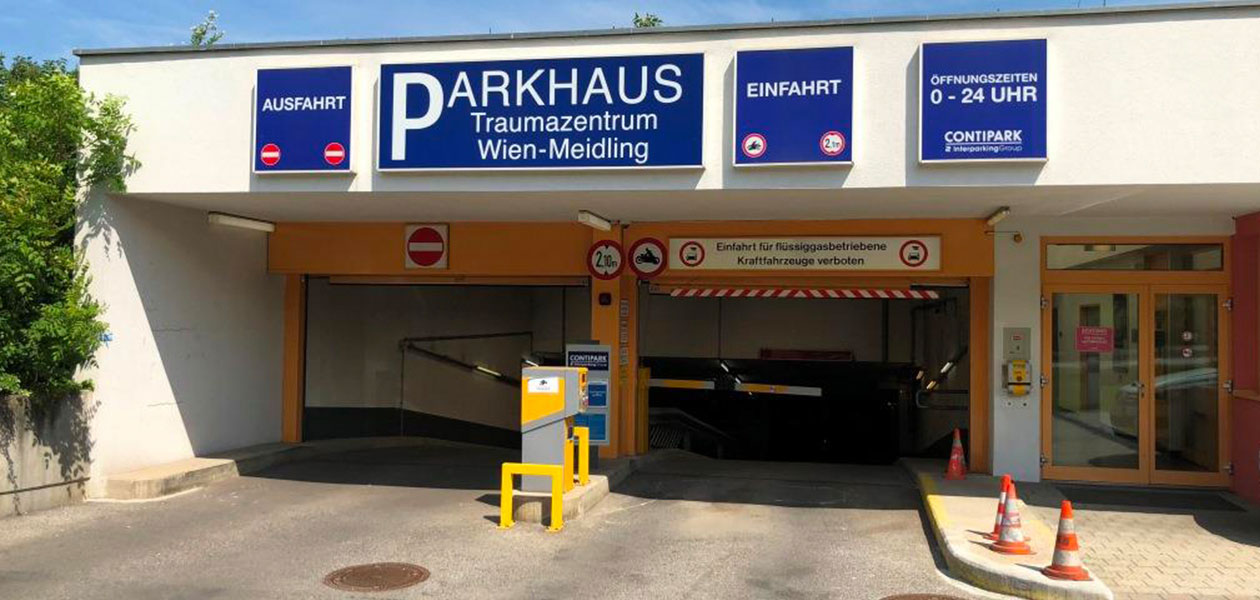 University Hospital Multi-Storey Car Park, Jena
The largest clinic in the Free State of Thuringia, with 1,396 beds, also boasts one of Germany's most modern clinic buildings.
number of parking spaces: 1,300
in our portfolio since: May 2016 (developer Contipark)
special features: electric vehicle charging points, green roof, height detection for the barrier-free entrance of emergency vehicles
Not long after opening, the University Hospital car park received the European Gold Standard Parking Award (ESPA Off-Street Gold) for exceptional quality of service.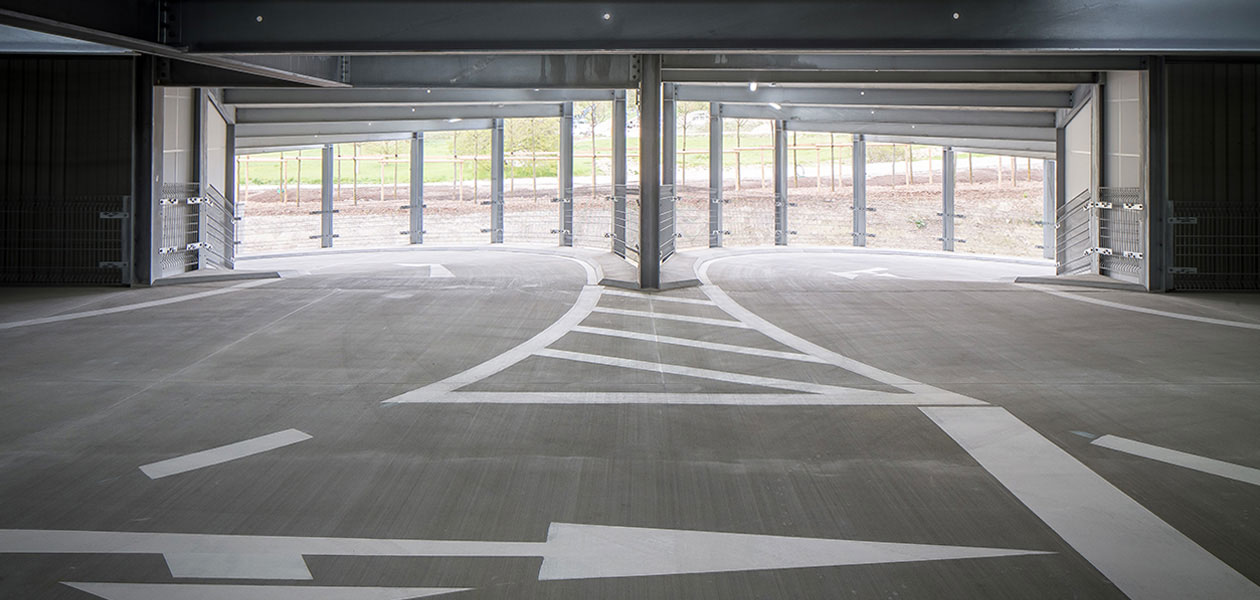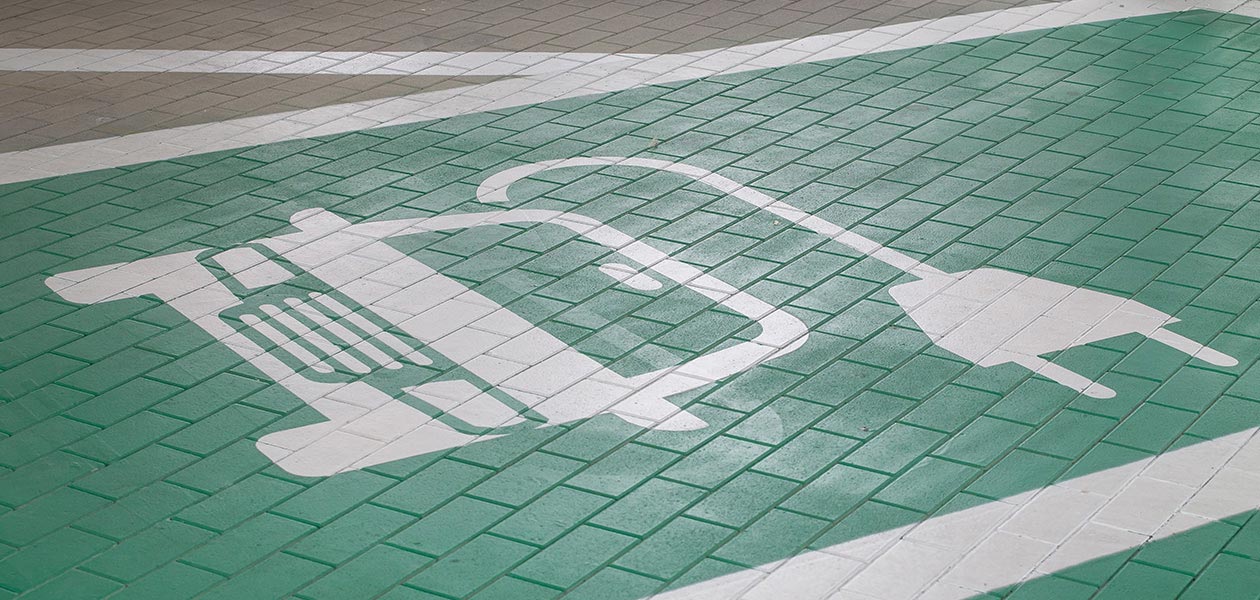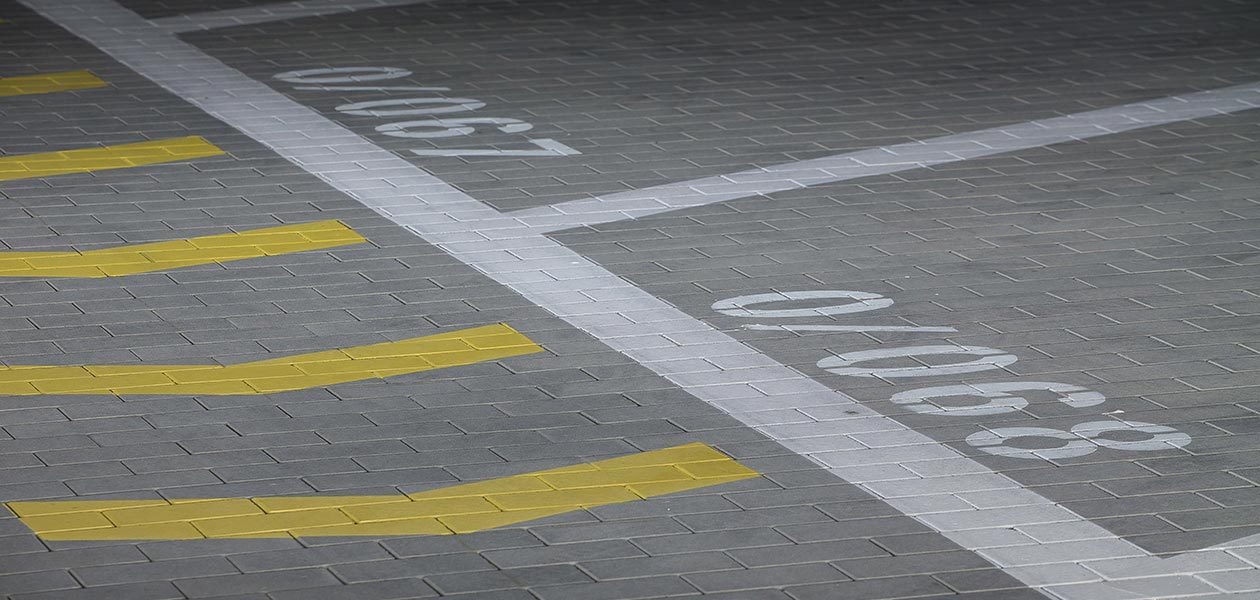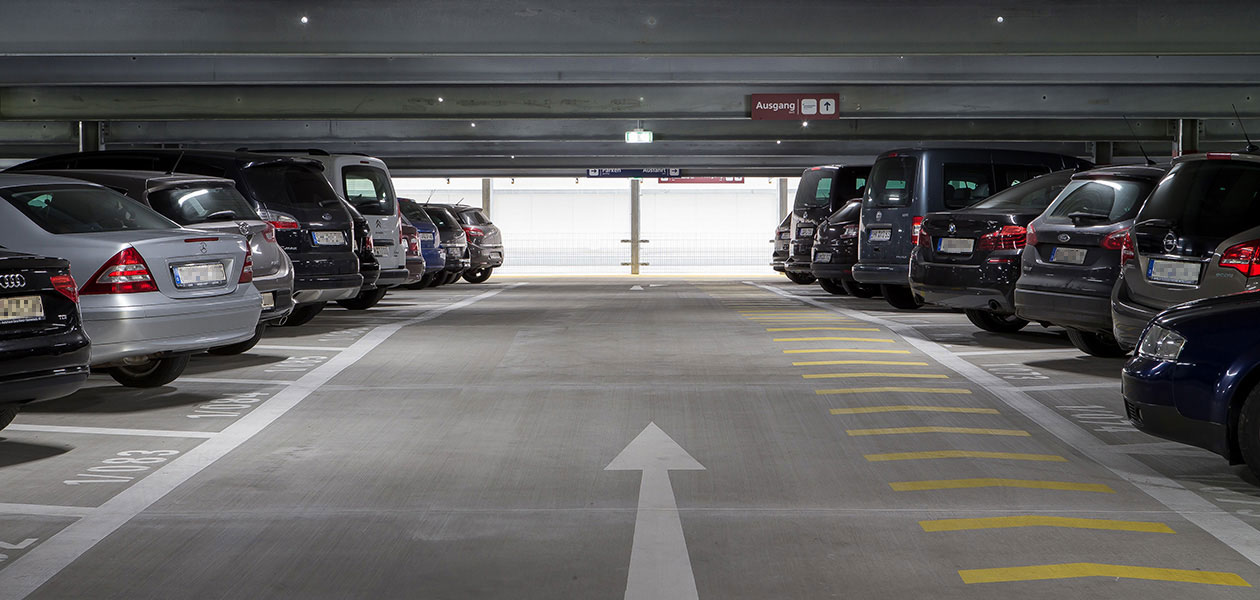 Charité Campus Virchow-Klinikum Multi-Storey and Flat-Surface Car Parks, Berlin
The clinic is designated as one of Berlin's six emergency medical centres.
number of parking spaces: 967
in our portfolio since: June 2014
special features: cashpoint, height detection for the barrier-free entrance of emergency vehicles, helicopter landing pad
In 2016 Contipark carried out a modernisation project with an investment volume of roughly 750,000 euros.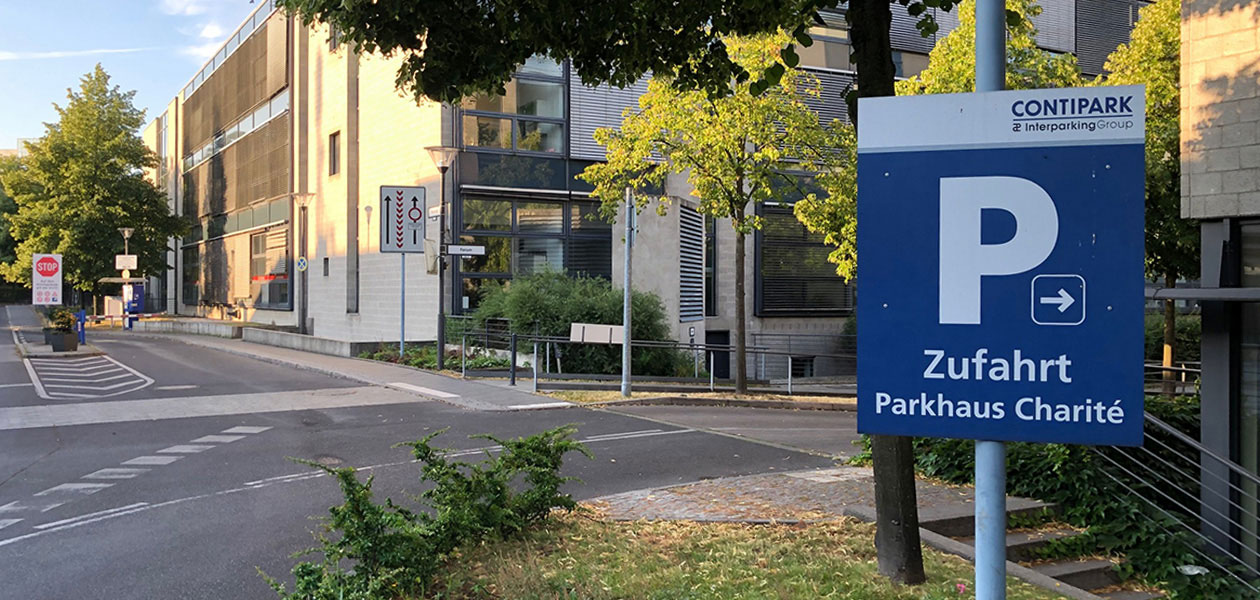 Other Contipark segments
Parking in the city, parking at shopping centres, parking at events and trade fairs, parking at the train station