Parking at train stations
Ensuring everyone can catch their train
Parking services at train stations must be tailored to the needs of the typical customer groups in terms of both quantity and quality. The parking pressure, which is often strong, must be optimally distributed by incorporating various areas and allocating clear functions. The dispersal of parking pressure also requires appropriate parking products for travellers and commuters, for pick up and drop off, for other train station visitors and for other groups of customers who park at the train station in order to use the surrounding area.
Guests, in particular travellers, need reliable information about the existing parking options, as well as a realistic estimate of the number of available spaces, convenient payment options and parking processes that are as efficient as possible.
Site expertise at a glance
maximisation of parking-space availability
traffic-flow control through optimised pricing and the control of parking duration
Aalleviation or distribution of parking pressure
optimised routing of traffic searching for vacant spaces
reduction of environmental impact
use of state-of-the-art parking technology
24/7 opening times and high numbers of on-site personnel
modern and uniform appearance for improved orientation
services for all interest and customer groups
Our service extras
Through DB BahnPark GmbH, our joint venture with Deutsche Bahn, we have gained many years of experience in the management of parking facilities near train stations. In this context, we develop optimal solutions for smooth processes and are experts in needs-based operation, comprehensive project development and the strengthening of Park+Ride services.
Our operational concepts are tailored to the specific needs of the various customer groups at train stations. These concepts take into consideration the requirements of tourists, travellers, commuters and local shoppers, as well as those of customers who use the service function of the train station and surrounding areas.
A positive side effect: by maintaining sufficient parking spaces at train stations, car parks can encourage travellers to leave their car at home and use public transport. As a result, private transport in the city centre is reduced, benefiting public health and the environment.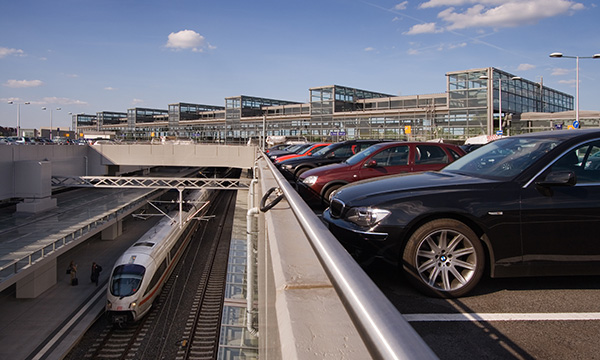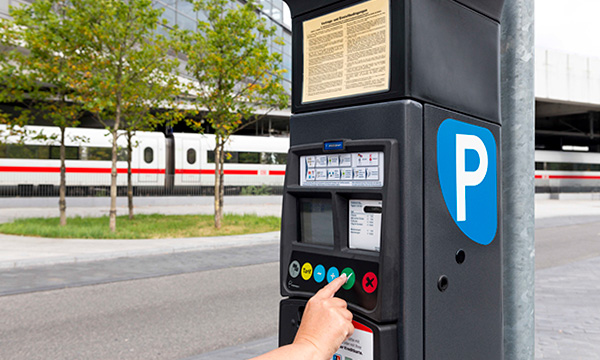 Other Contipark segments
Parking in the city, parking at shopping centres, parking at clinics, parking at events and trade fairs