A parking world of its own
Owing to their heterogeneous user groups with a wide variety of aims and durations of stay, city car parks have special management requirements. In particular they require a needs-oriented pricing structure at competitive prices, along with optimal management of capacity utilisation.
Furthermore, parking facilities in the city centre are often subject to periods of high traffic – for example on Advent weekends or on Sundays when shops are open for business. Depending on individual needs, these periods may require not only optimised parking and traffic flows, but also additional on-site personnel.
Owing to the changes that we are seeing in how people choose to get around, parking facilities at city locations are increasingly becoming "mobility hubs" – modern traffic junctions. This is why car sharing and e-mobility, as well as access to public transportation, must be integrated into the overall concept.
Site expertise at a glance
customised management concepts
market- and customer-oriented pricing and product design
effective guidance systems for parking and traffic flows
integration of the car park into the urban parking guidance system
clear orientation for drivers and pedestrians
integration of car-sharing and electric mobility
numerous additional services like car wash stations, electric vehicle charging points, umbrella vending machines
customer service centre offering 24/7 service
Our service extras
We incorporate nearby retailers, hotels and sports and recreational facilities into the property's management concept on the basis of cooperation agreements.
Through framework agreements with car-rental companies and car-sharing providers and the provision of charging facilities for electric vehicles, we provide for a seamless interlinking of various forms of mobility.
Old town garages, Salzburg
The two old town garages are situated in the Mönchsberg, which is centrally situated in Salzburg's old town.
number of parking spaces: 1,298
in our portfolio since: July 1975
special features: license plate recognition system, electric charging columns, P Card Service, beverage dispenser, defibrillator
Their location in the old caverns of the Salzburg City Hill makes the garages in themselves an attraction for many visitors to the city.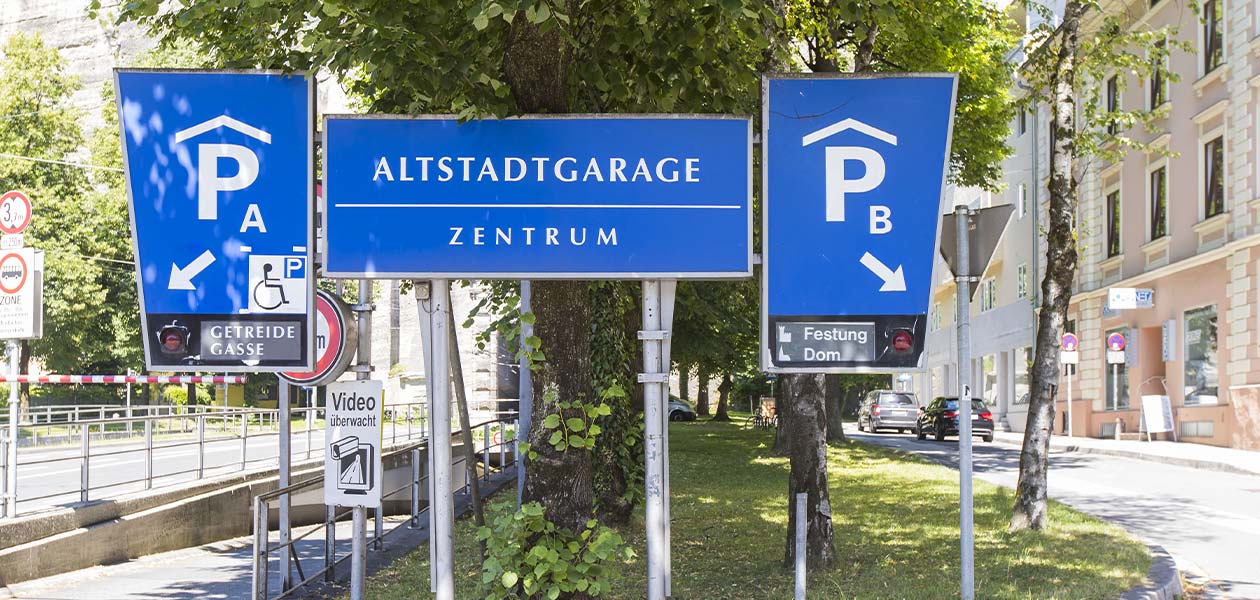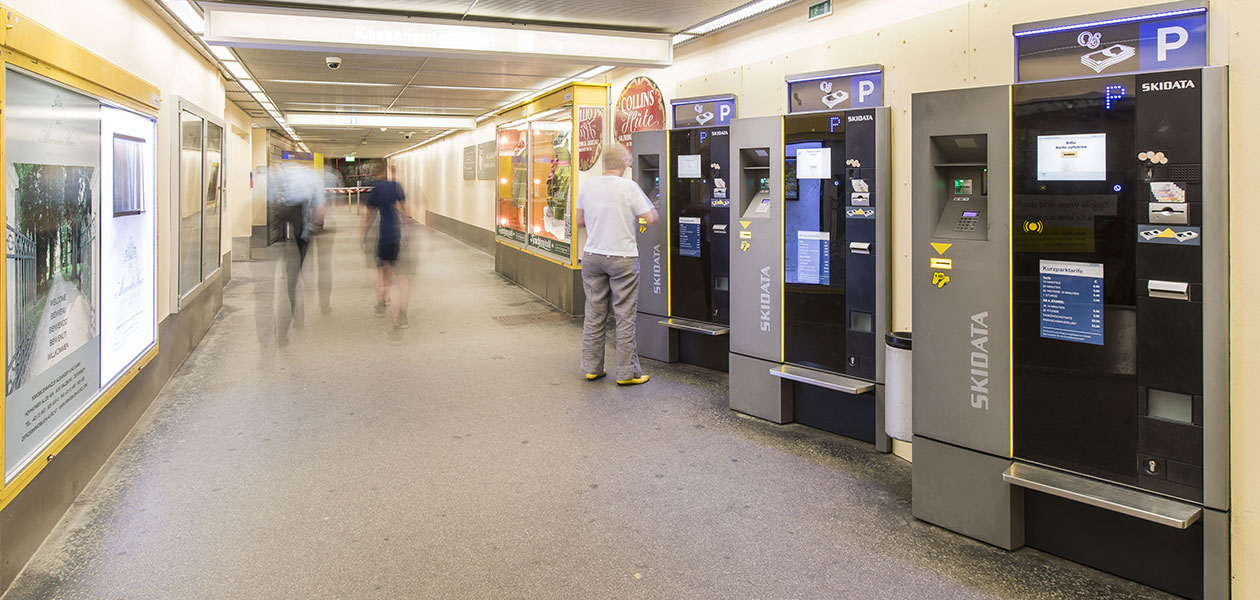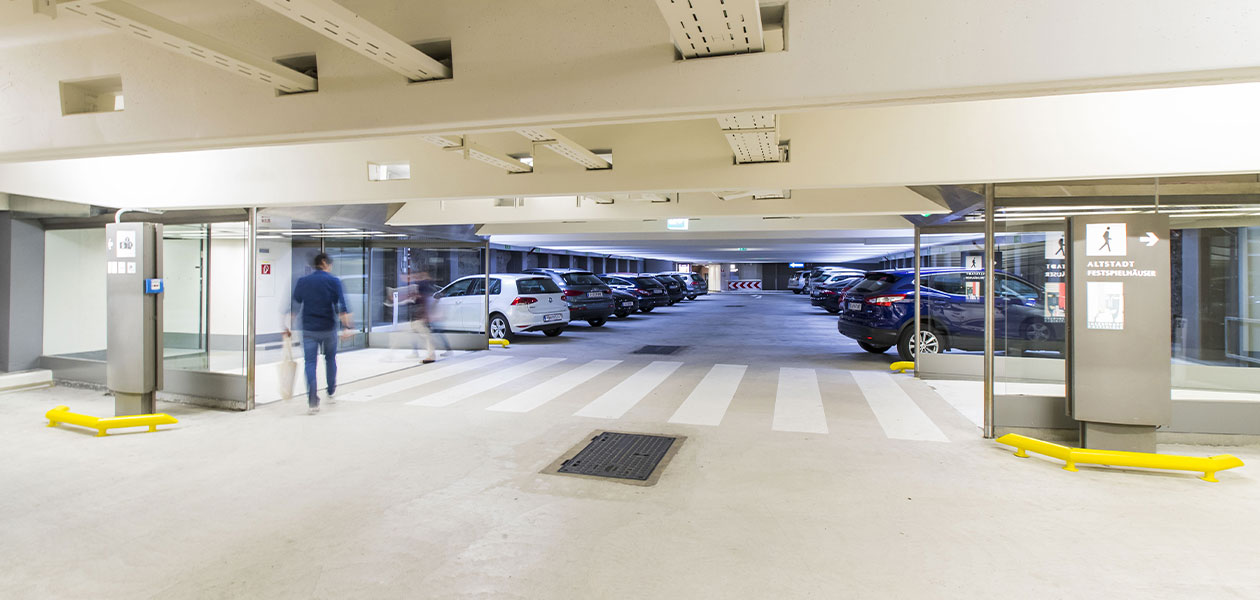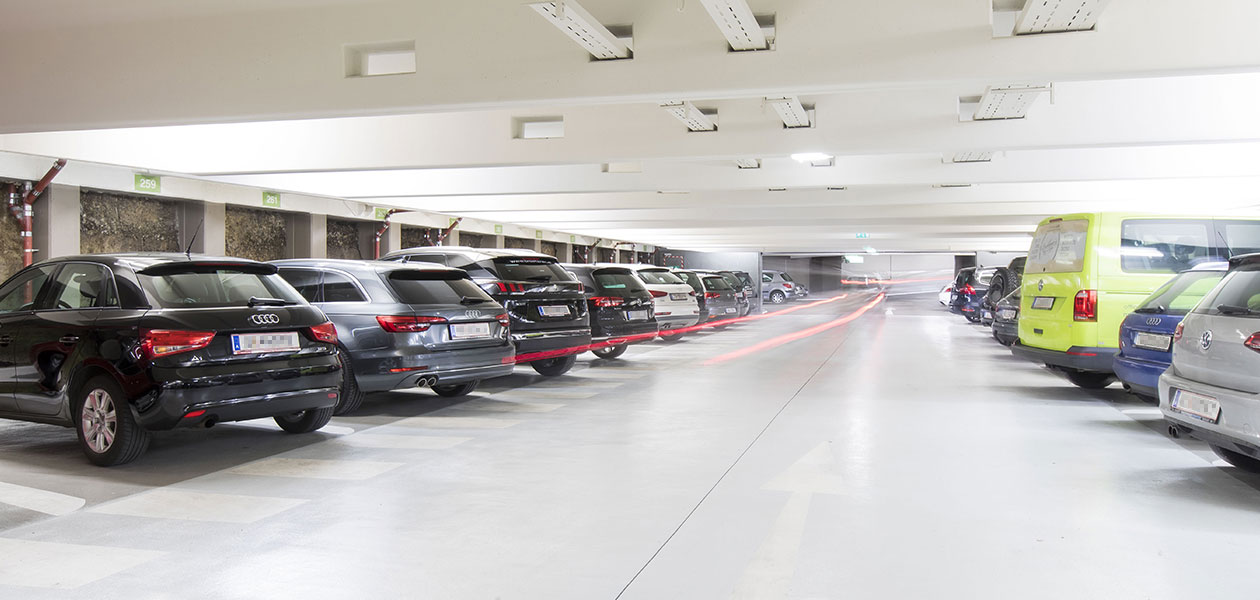 Underground car park Mozart-City-Center, Linz
Located in the middle of Austria's third largest city, the underground car park offers direct access to the old town of the Upper Austrian capital.
number of parking spaces: 196
in our portfolio since: May 1992
special features: P Card Service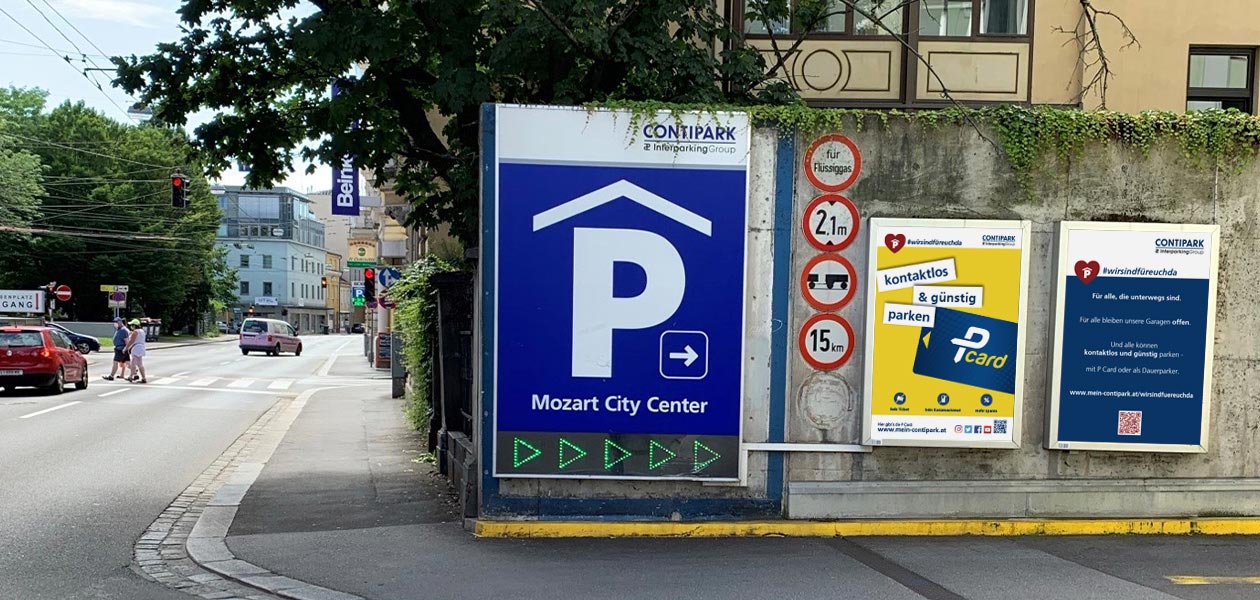 On-street and underground car park Andreas-Hofer-Platz, Graz
The underground car park is located in the heart of the Styrian capital, in the immediate vicinity of the Herrengasse.
number of parking spaces: 245
in our portfolio since: September 2017
special features: P Card Service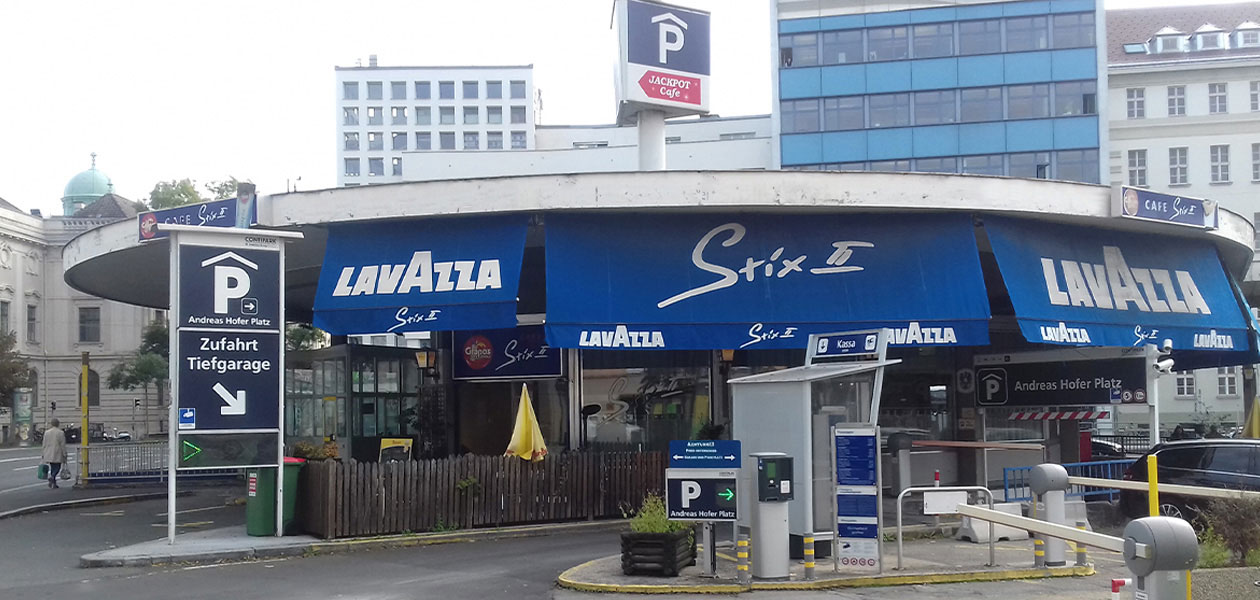 Underground car park Kärntnerringgarage, Vienna
The Kärntnerringgarage is located directly in the city center, next to the Vienna State Opera and not far from the famous Hotel "Sacher".
number of parking spaces: 390
in our portfolio since: January 2006
special features: P Card Service
Other Contipark segments
Parking at shopping centres, parking at clinics, parking at events and trade fairs, parking at the train station